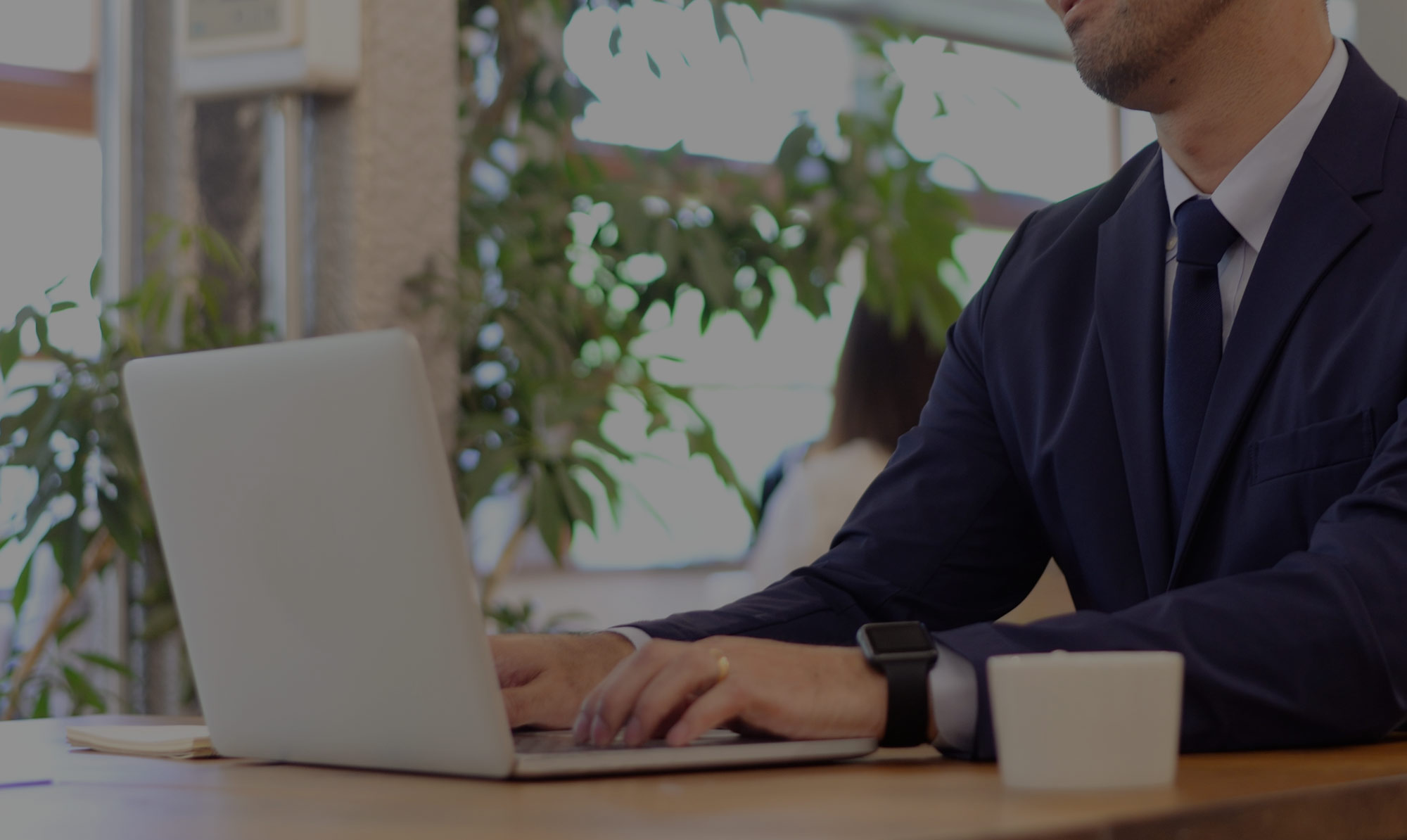 Smart property
management
"Residence kit For Property Management" makes property management more efficient. Property information is stored in the cloud, so property managers can use their smartphones to access the information anytime.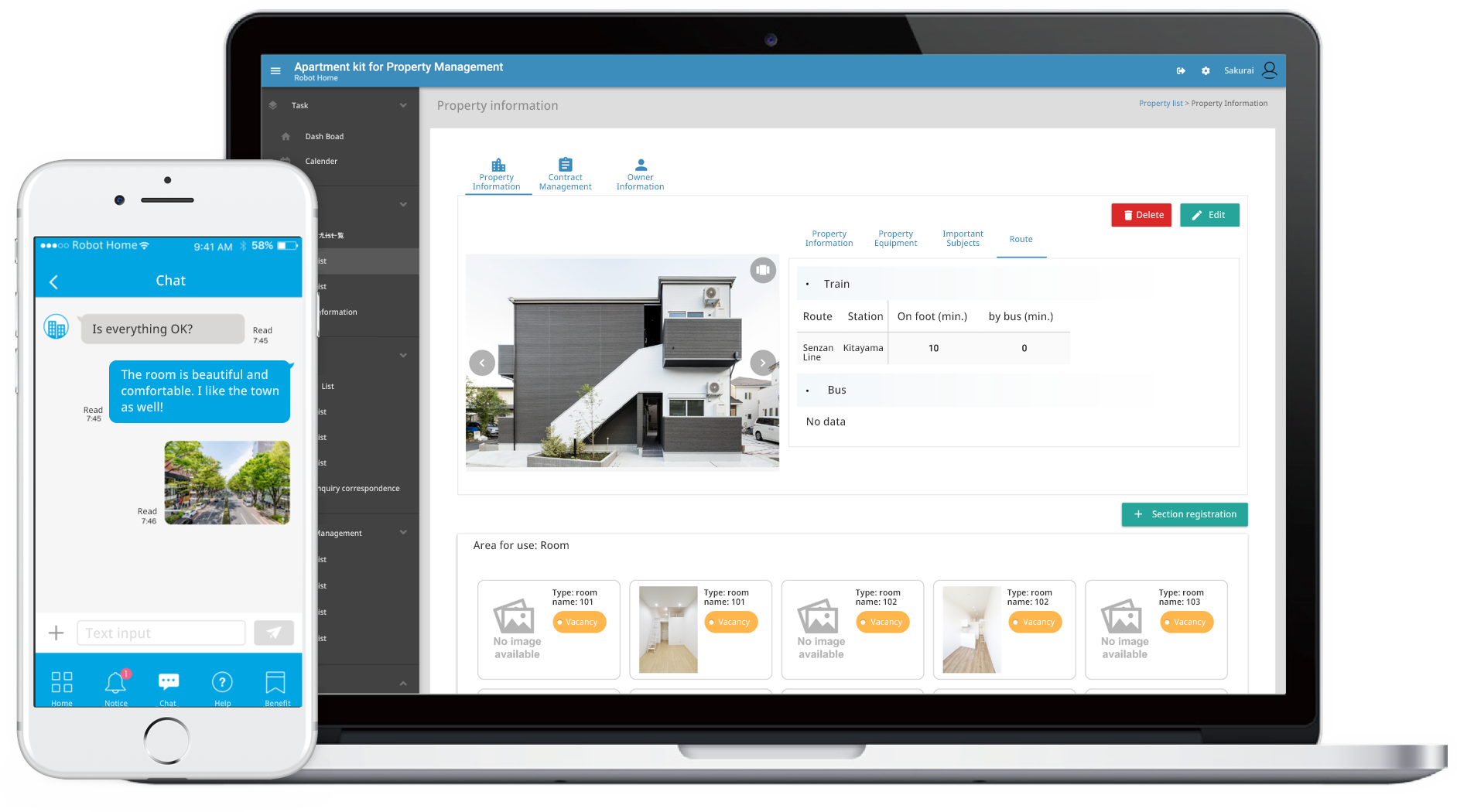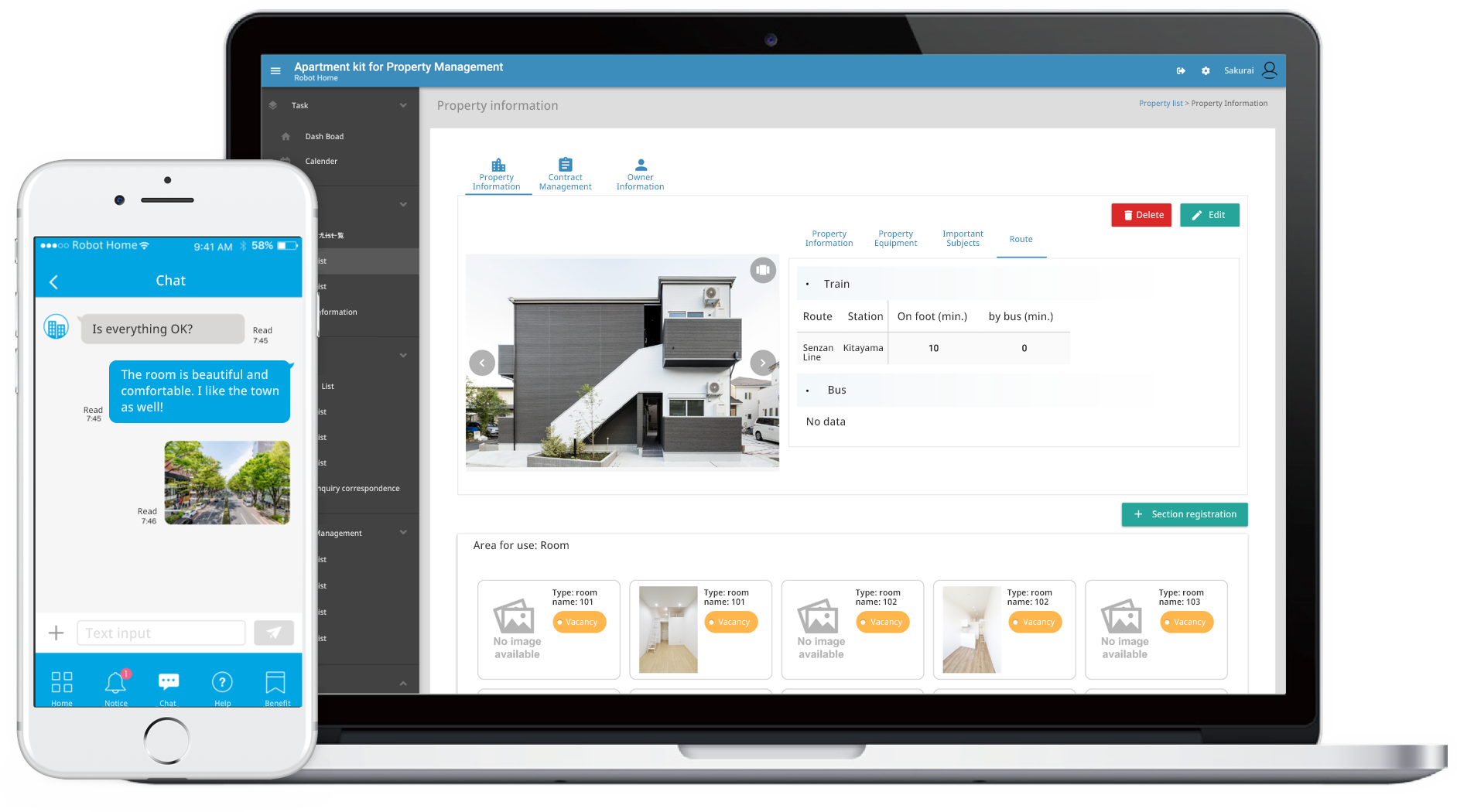 Manage complicated tasks
in a smart way with the cloud
"Residence kit For Property Management" makes document preparation (i.e. account statement, monthly report for property owners) and other property rental and management tasks more efficient. The system can also manage communications.
Manage contract
information

Identify tenants
who need to renew

Manage rent
payments

Procedures for cancellation
and withdrawal, cleaning

Account details
for the owner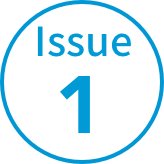 Complicated Excel file management
With the increase of information and business volume, manual data entry may cause human error. Files become heavy and slow, with an increased cost.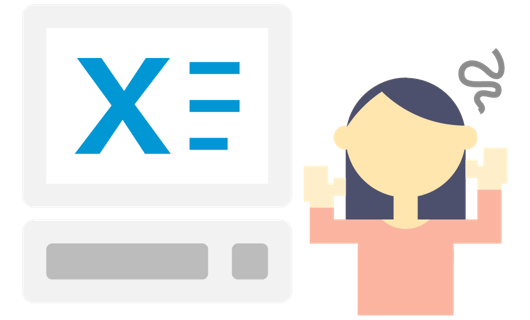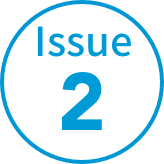 Inefficient paperwork
Too much paperwork for contracts and forms means a higher risk of loss, error, and misunderstandings. It may also delay the response to complaints.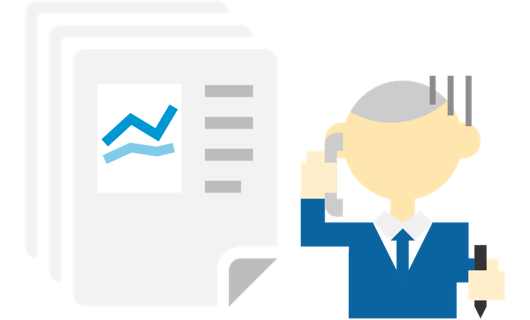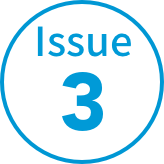 Errors in invoice handling
Processing a large number of rent invoices with visual check becomes a heavy burden to the business and has a high risk of human error.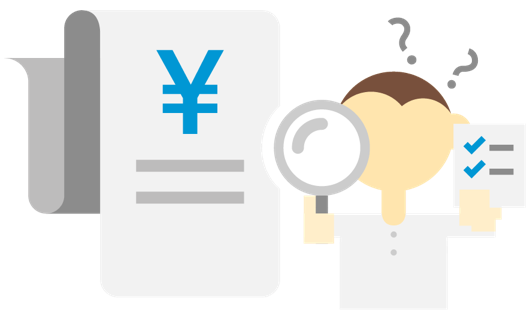 Significantly streamline property management tasks
3 reasons you should choose "Residence kit For Property Management"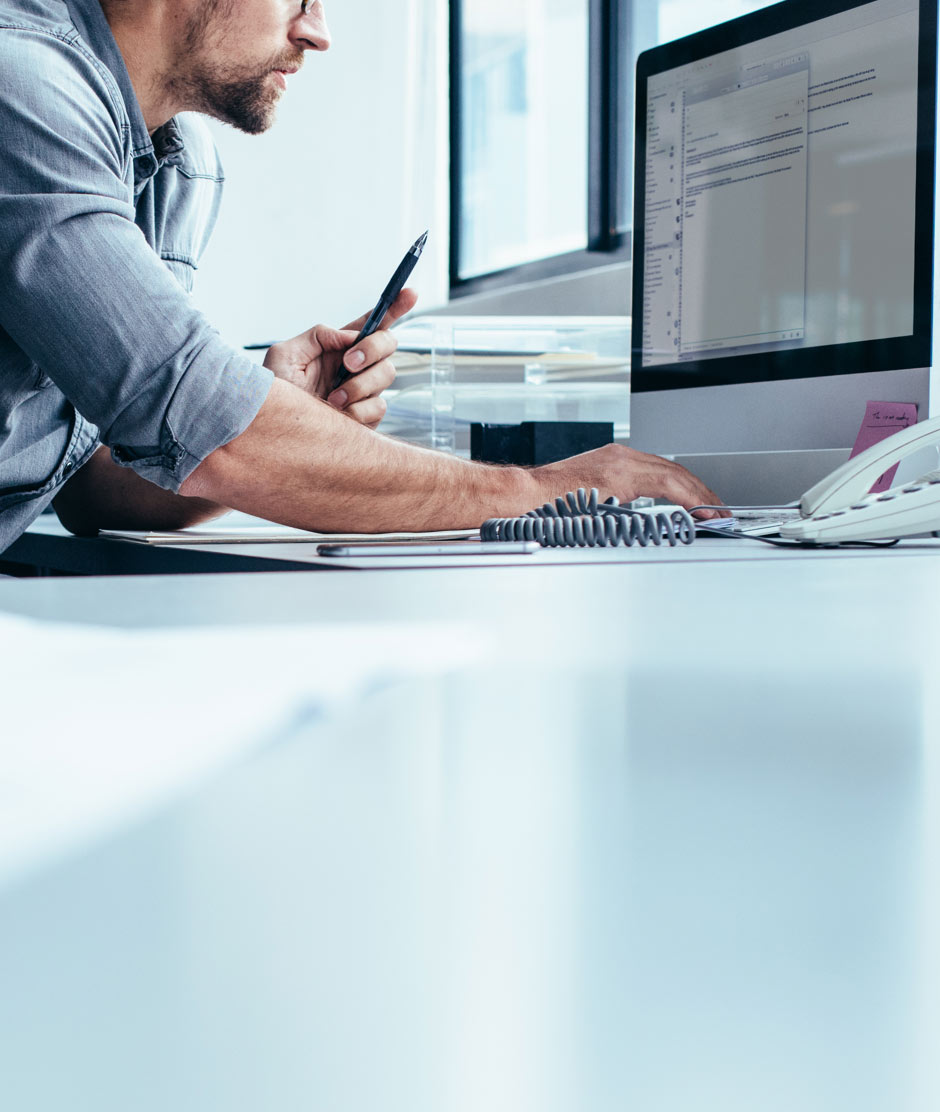 Cloud service: No restriction on location or device
You can manage tenants list, repair history, rent payment status and more through the cloud. You can also output rent-roll, as well as search and view occupancy rate and management history.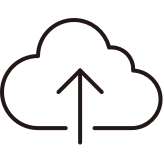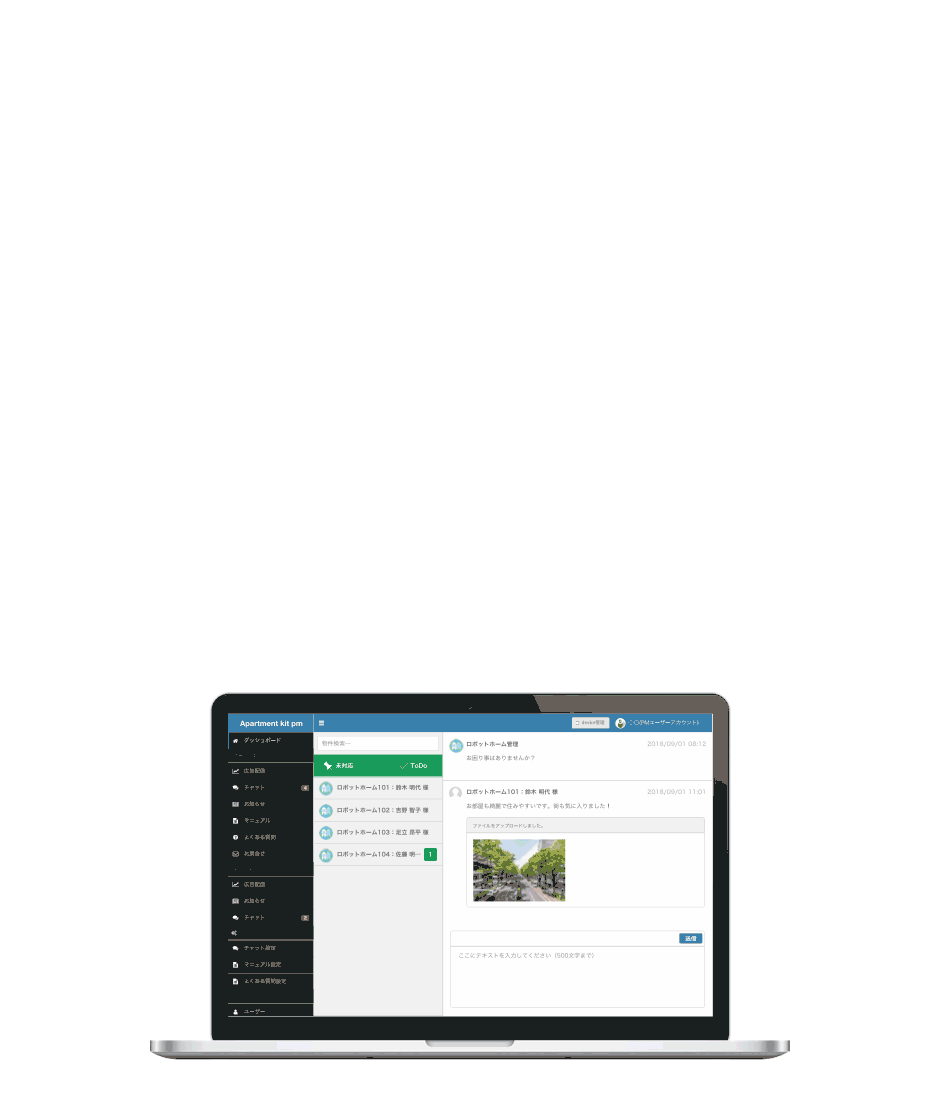 Task management/ chat function with owners
As a communication tool, the app has many functions including task management and file attachment. With plenty of example responding sentences, you can handle complaints promptly and in a good manner.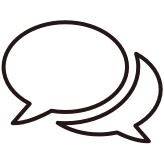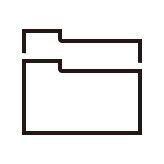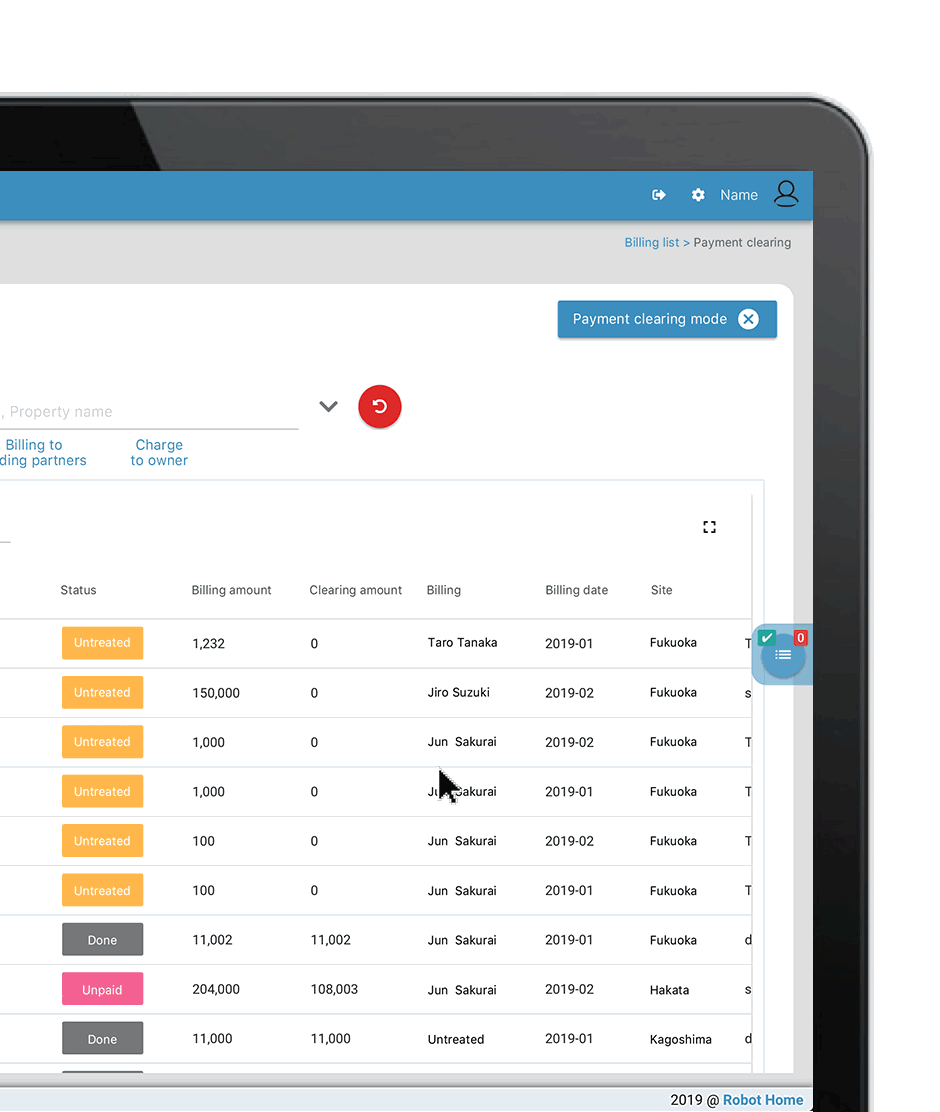 Efficient bank statement management through online banking
Monthly rent payment clearing sheet is created automatically from tenant data. Easy search and identifying functions of rent non-payers – improving operational efficiency.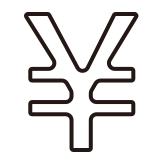 Management company interface
From communications with owners and response to inquiries and tenants, to contract, cancellation and billing, everything can be done from a dedicated screen. Information is centrally managed if linking to the owner app, ensuring efficient operation.
Main functions on management screen
Details >
Details >
Details >
Details >